Things to do on your hen do!
Celebrating your last night of freedom with your besties either down the pub, spa weekend away or any other endless way to mark this milestone and usually consisting of a lot of drinks, fun and laughter.
A hen or stag do used to be a few cheeky ones down your local the night before the big day but now has become a much bigger deal – and nearly as much planning as the actual day! Long weekends or maybe a week are organised to mark the end of a chapter in your single lives.
Kate D went to Butlins Bognor for the weekend in 2000 with a group of girlies whilst Kate T spent a glorious weekend in Spain and on return was gifted a strip tease from one of her drunken friends who couldn't get her tights off.
There is so much choice out there and we've picked a few ideas to wet your whistle.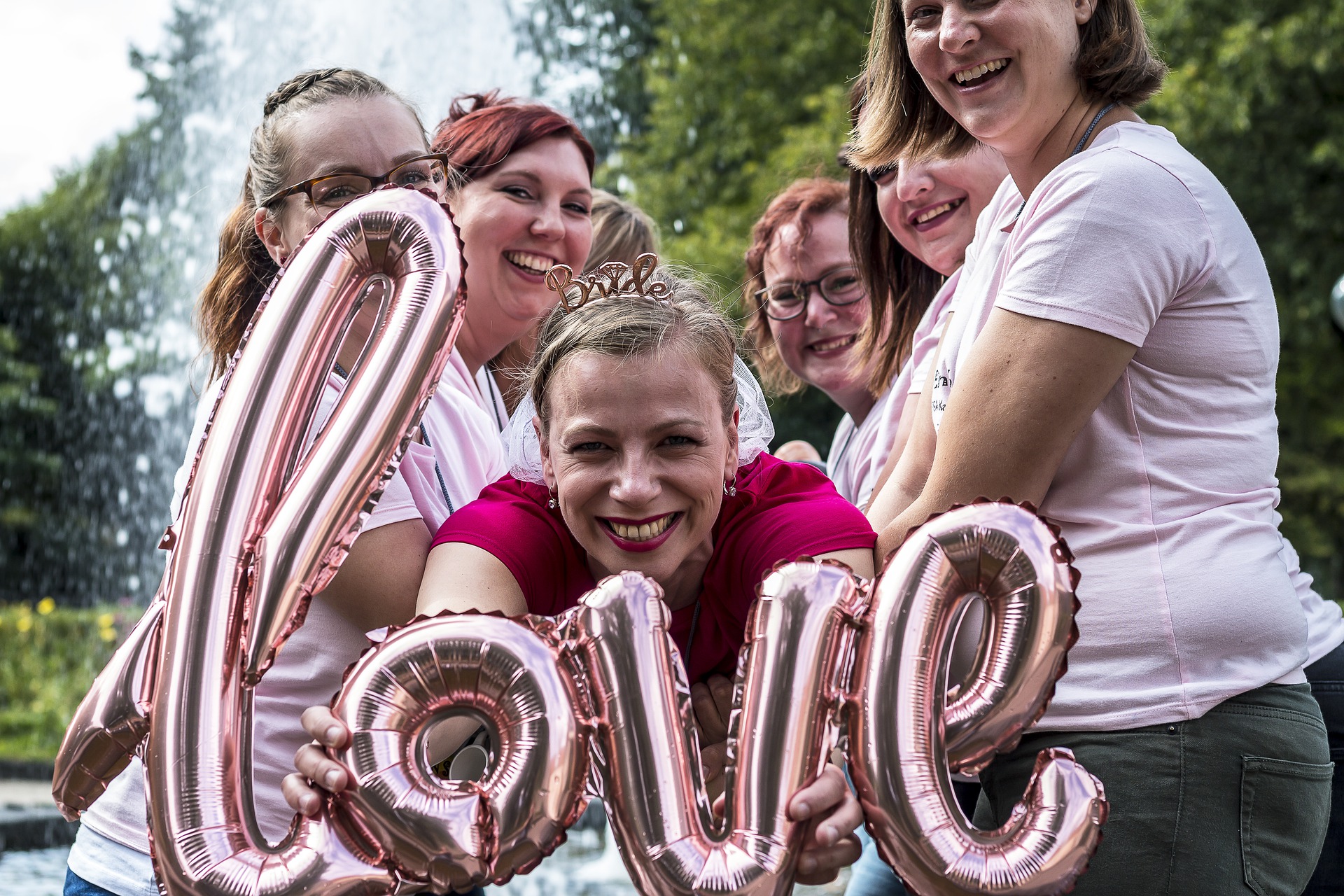 Its a Knockout
Old School Sports Day is not your usual Hen, Stag, Birthday or Team Building Event. Similar format to Its a Knockout, West Country Games, Highland Games etc, Old School Sports Day will take you back to your golden years.
Relive those childhood memories as you take part in nine classic sports day events from the egg and spoon race to the wheelbarrow race. For more information click here
How about learning a bit of Bollywood dancing?
With the Bollywood Film Industry growing in popularity, let us help you learn the art of Bollywood Dancing!
Get on down to the Bhangra Beat.
This beautiful dance is magical and rhythmic letting you feel the cultural blends of classic Indian and Bhangra dance with an Arabic and Latino influence.
Bhangra is a festive dance that is performed on joyous and happy occasions.
Enjoy a dance class that incorporates traditional Bollywood dancing with a hit of hip hop.
Go on, release your inner Bollywood Babe, we know she's in there somewhere. For more infomation click here
Escape Room
Push your mind to its limits as you scurry to escape a locked room before time runs out!
You and your team will come face to face with brain teasers and puzzles, and will need to keep your eyes open for clues within the room.
With a variety of different themed rooms on offer in a variety of locations, these rooms present a challenge for even the brightest sparks!Do you have what it takes to escape? For more information click here
Wine Tasting
Who wouldn't want to spend her hen weekend Wine Tasting? It's the ultimate no brainer for a bunch of ladies off the leash! Fun, sophisticated and fantastic value for money, this indulgent activity will see you learn how to really appreciate wine and finally find out how to tell a winner from a dodgy bottle of plonk. If you've ever seen wine connoisseurs on TV and wondered what the hell they were doing and why, this session will reveal all.A wine tasting hen party doesn't have to be pretentious. Everyone has a giggle and goes totally OTT with huge sniffs and elaborate arm waving as they master the famous wine tasting techniques. For more infomation click here
Whatever you chose to do make sure its with the people you love and don't sweat the small stuff!!
Now off you cluck!!!