We know you have a ton of choice over how to host your big day... and tbf if you're at a licensed venue you may see the Registration Service Route as the path of least resistance but, before you commit, let's just have a look at why a Kate and Kate Wedding is definitely the way to go!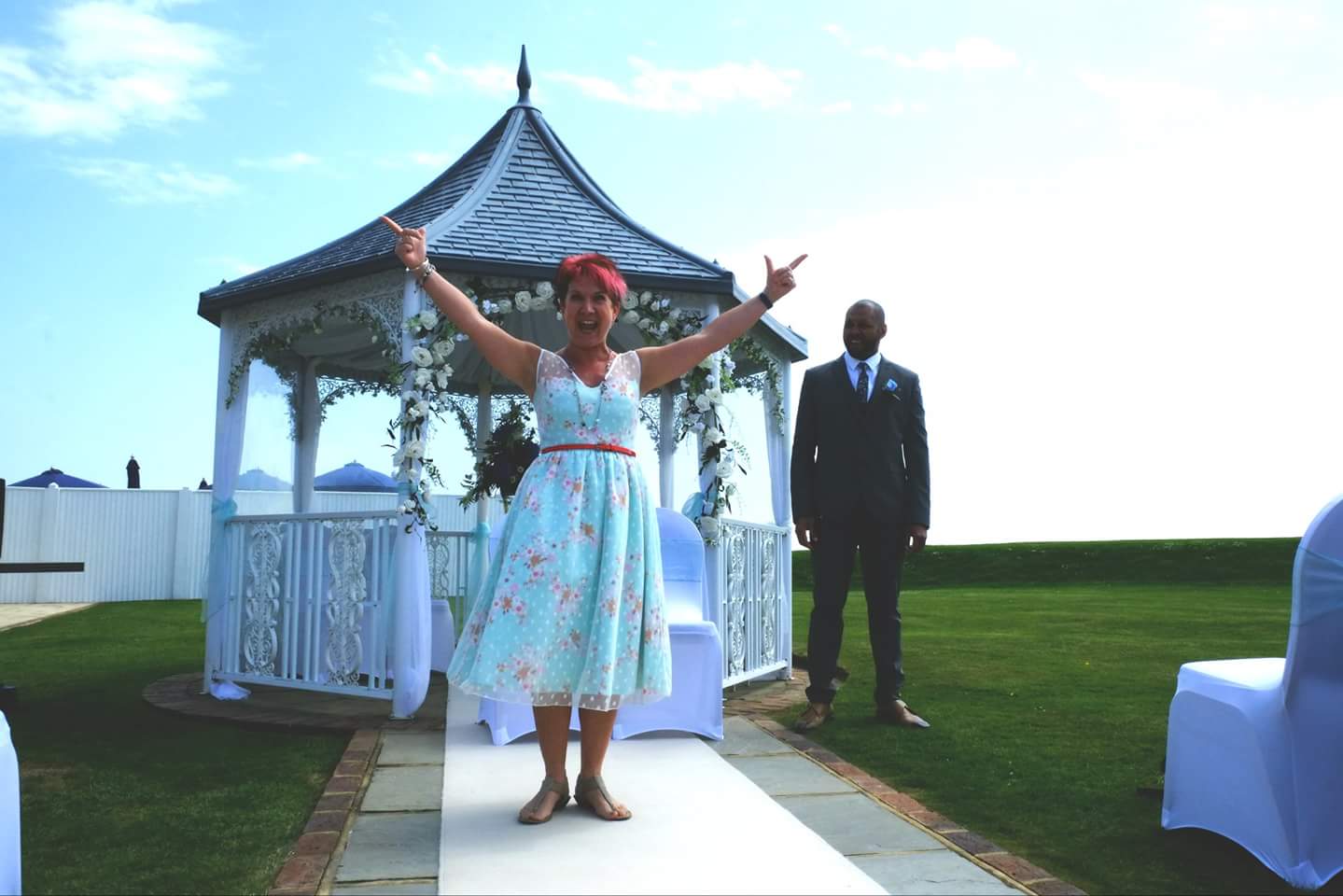 We meet you waaaay ahead of time and have a good hour or so chewing the fat and finding out all about the pair of you - there is not corner of your relationship left unexplored!

You get a script, written from scratch, that really tells your story - includes any theme/extras that you want included and that you have approval of (so if there's anything you don't want said in front of Nana we'll happily edit).

We can advise you on all your optional extras from tying the knot to personal poems to a sensational sing-a-long!

There's no time restriction - we're not rushing from one wedding and rushing off to another - your day is our day. If the bride's late or Auntie Maud is stuck on the M25 no pressure, we'll wait!

You can have a lovely commemorative certificate - so if you want a 'break' for signing, you can have it. Mum can be a witness and you get the brilliantly cheesy pen-holding pic that's a must in every wedding album.

You get a performance that is pitch-perfect - we know when to play it for laughs and when to go for the emotional jugular - we know it's blowing our own trumpets but we are reliably informed that guests at our weddings say it's the best wedding they've ever been to!

Proof of the pudding - we have a raft of glowing testimonials from our past couples and feel free to ask your venue/other suppliers to hear what they have to say about us.

You get more so much more bang for buck - our fee is more-or-less the same as the registration service… but look at how much more you get in terms of content and service! What's not to like?!

We bring over 20 years of wedding experience to your day - we check over the layout, anticipate any issues, put everyone at their ease and make sure the ceremonial part of your day runs as smoothly as silk on a shoeshine!

We can conduct your wedding anywhere - not just a licenced venue! So from a barn to your back garden we're free to conduct a wonderful wedding wherever!

We would love love love to part of your special day!!!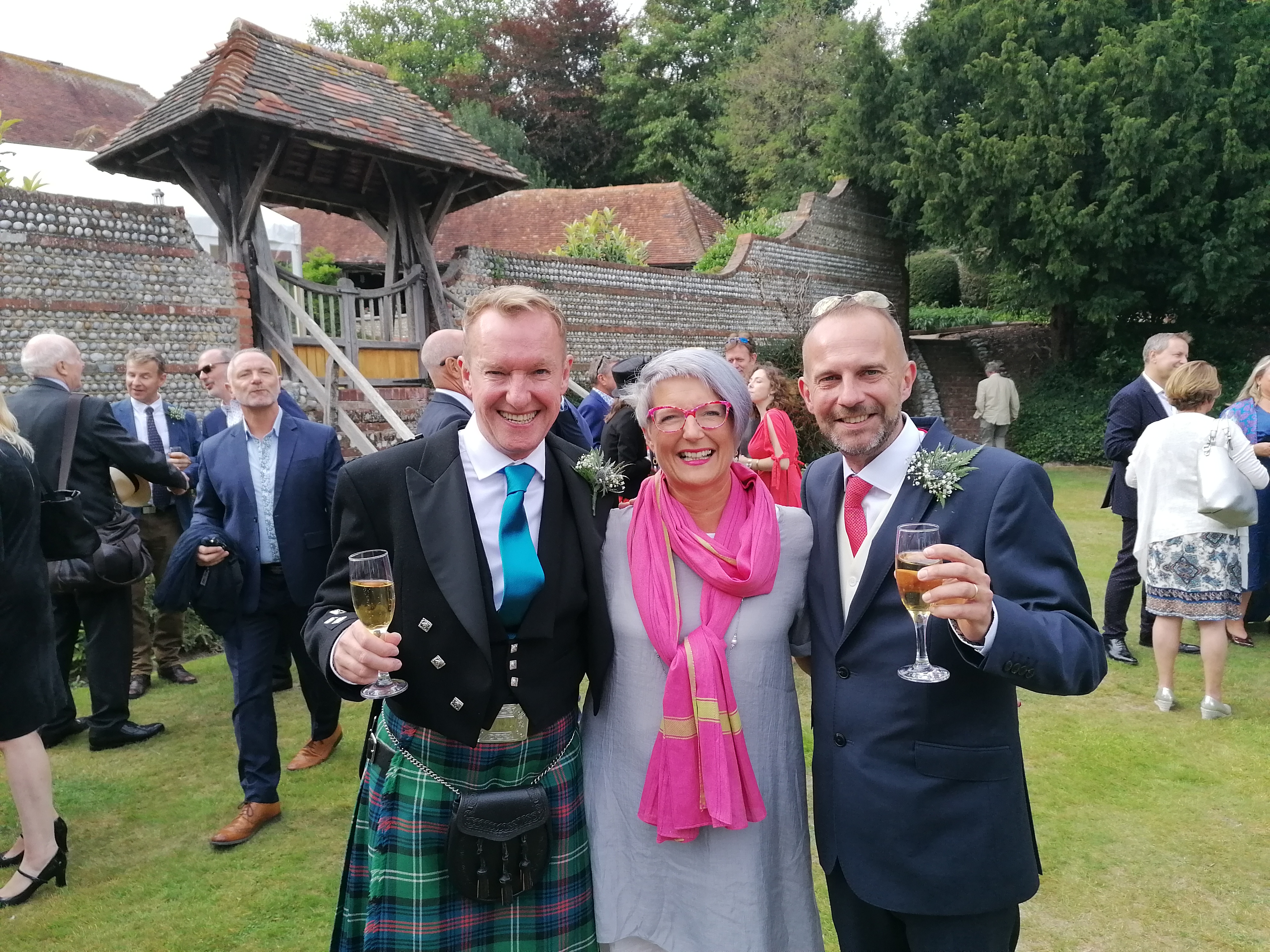 Here at Kate and Kate Towers we're happy to cover weddings held in East Sussex, Kent and bits of West Sussex. We're always at the end of a phone if you'd like to have a quick call with us before committing and if you need any advice about other suppliers we're happy to hook you up with the best in the biz!
Good luck, crazy kids, see you in wedding season!